05 misconceptions about cloud security
Cloud Computing is increasingly used and developed. Deep application of cloud computing, especially cloud-based security, can help businesses be more flexible and reduce the complexity of device management in the system. However, some misconceptions still exist about cloud security.
Easy to deploy cloud-based security solutions, capable of providing enhanced security for all employees, including teleworkers, expanding flexibility for applications, data, and systems, reducing complexity and support costs. However, in order to achieve these advantages, organizations must choose the right supplier.
05 misconceptions about cloud security
In many reports of Amazon Web Services, Intel, or IBM, the topic "Cloud Security" is predicted to continue to hold the top priority of many organizations when switching to the cloud during the year 2021.
Here are 5 common misconceptions about cloud security and explanations from VTI Cloud for these mistakes, hope to answer your questions.
Misconception 1: The cloud is not as secure as the on-premises infrastructure
Reason:
Many businesses always think Cloud is "virtual", "inaccessible", "invisible", so there is no guarantee that their data will be secure or potentially lost when the service provider translates. incident. For them, the investment and self-management of the physical servers will make them more secure.
Explanation:
Cloud providers implement data encryption and security measures to ensure the high security of customer data when stored in their systems. Some also offer additional security services that users can activate, such as Multi-Factor Authentication (MFA) or Trend Micro Cloud One's Workload Security solutions on AWS, providing a broad range of security.
In addition, cloud services such as Amazon Web Services ensure the highest level of security and services provided to businesses and are certified by regulations and compliance with security global and regional standards, like CSA, ISO 9001, ISO 27001, ISO 27017, 27018, PCI-DSS, SOC1, 2, 3. So don't worry too much!
Misconception 2: The cloud service provider will be responsible for data security.
Reason:
Most businesses bring systems to the cloud to "reduce operations", "reduce the cost of investment in hardware equipment" and more specifically to receive data security from the cloud providers, such as virus scanning, ransomware, continuous backup, guaranteed hourly data recovery…
Explanation:
While cloud security (both system and data) is important, data protection ultimately depends on the users who have access to it.
When using a cloud solution, both the provider and the customer are dependent on aspects of cloud security, and the service provider's responsibilities are often specified in the contract or in the agreement level of service (SLA).
The cloud can be accessed from virtually anywhere – it can open holes for a security threat that wants to penetrate your cloud deployment.
You need to maintain access control over your cloud environment to protect your data and prevent unauthorized users from entering your systems.
Many cloud providers provide immediate access control; These providers allow you to set up authentication rules across your cloud infrastructure and monitoring services to determine who is accessing your data, and when they do. and from where do they access that data.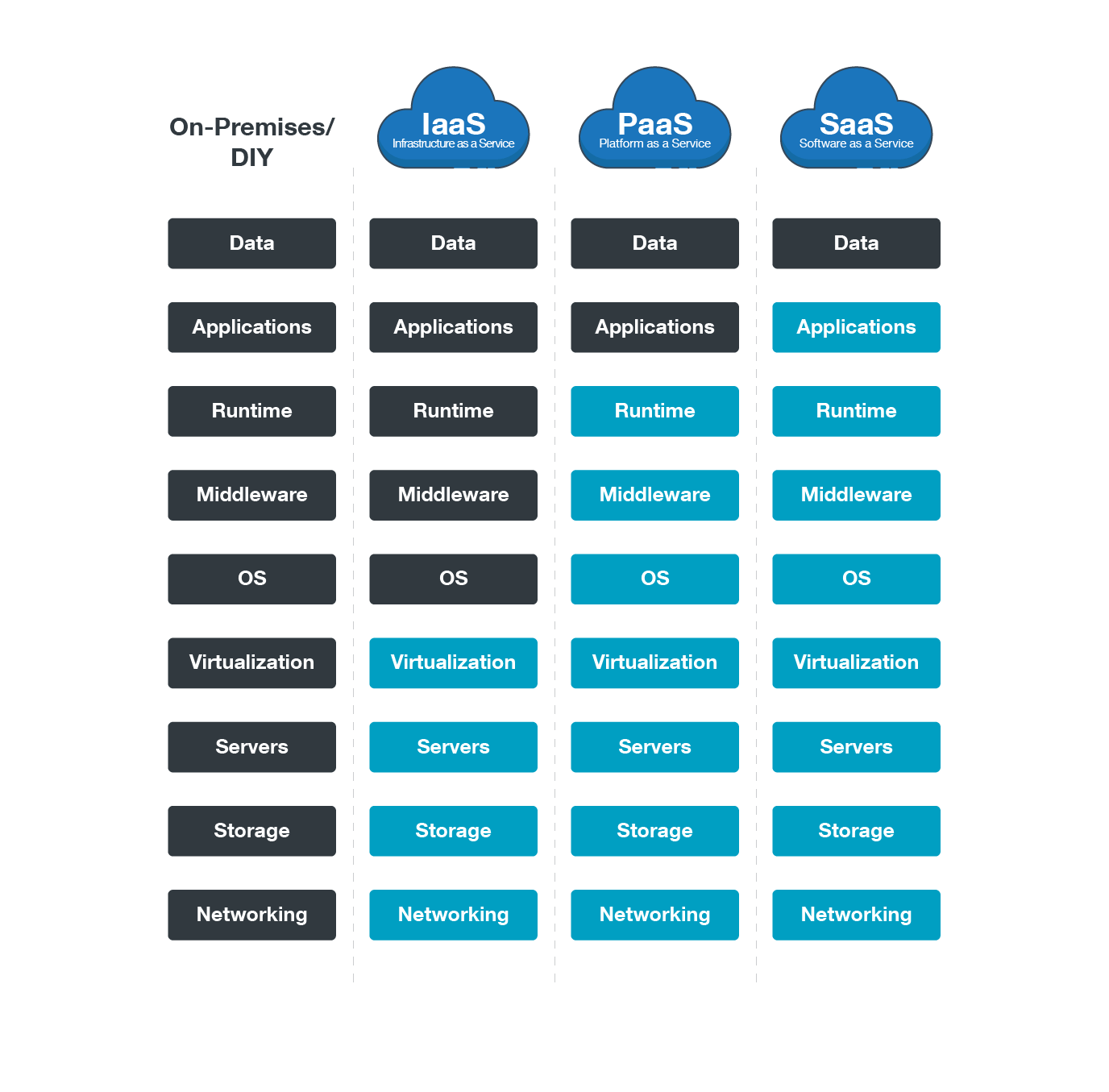 Misconception 3: The security tools currently in use can integrate with the cloud.
Reason:
It may be tempting for businesses to assume that old security tools will be able to handle the security of cloud solutions and do not need to re-invest (e.g., data moves through the firewall below). On-premises before going to the cloud will be maximized), but this is not always true.
Explanation:
Although some on-premises security tools support integration with cloud solutions, it is not enough for full protection, you will need to add new security tools to your infrastructure. your floor.
The main reason is that the IT environment is increasingly complex and interconnected by networks. Besides, stalkers have also become sophisticated and attack tools are always sold on the black market and technology forums such as tools DDoS, RAT, Exploitation, SQL Injection …
So the concept of modern security is that things are always on the move and every preparation or implementation of your security system will never be enough.
Misconception 4: The cloud usually does not have data encryption
Reason:
One of the most commonly asked issues when proposing to move to the cloud is the level of data privacy and security, here are some example questions:
"Whether the data is encrypted on the vendor's infrastructure or not?"
"The provider has the ability to view these data or not?"
"Whether other customers can access their data on the cloud's shared infrastructure?"
…
Explanation:
Most people misinterpret how encryption is done to keep your data safe. For example, encryption is often used for data in transit, where the data is protected from anyone who sees it as it travels from one internet address to another.
But encryption can also be applied to data at rest, where the data is encrypted on the drive.
With this in mind, businesses should have a clear understanding of their needs and ask for the appropriate type of encryption. When choosing the right cloud service, it is best to verify it by researching or consulting partners certified by cloud service providers like VTI Cloud.
By supporting the security solutions that cloud service providers use and how they can protect digital assets, VTI Cloud can advise you on the right security solution for your enterprise application on AWS.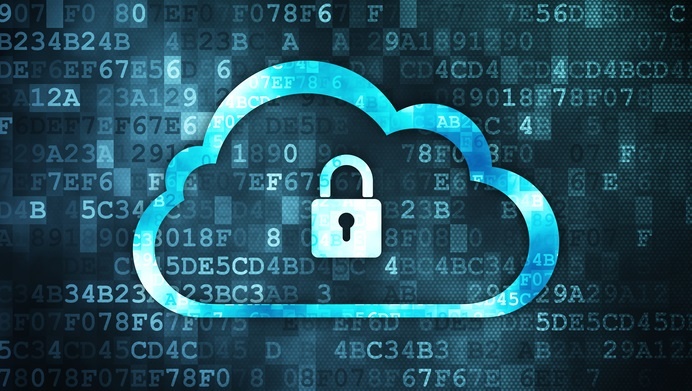 Misconception 5: The cloud is secure; it is not necessary to equip monitoring tools
Reason:
Customers always think that equipping the cloud with modern security tools, responding to mistake # 3 will keep them safe from Advanced Persistent Threats (APTs) as well as secure from Zero-day vulnerabilities.
Explanation:
Even armed with the tools and taking all proactive measures to prevent security threats in the cloud, there can be threats like malware lurking in the environment. your cloud.
Thankfully, cloud providers like AWS and third parties have always provided cloud monitoring tools to help you track down suspicious activity and data. Amazon Web Services (AWS) or Microsoft provide their own monitoring tools like Amazon Cloudwatch or Azure Monitor. In addition, you can take advantage of monitoring tools for On-premises such as Solarwinds, PRTG; or tools available in the cloud such as Datadog, Site24x7, and Motadata. Besides, customers can use Open-source solutions (free) such as Prometheus + Grafana, Graylog, Rsyslog …

Security tools, when combined with monitoring tools, will work in a way that continuously monitors, checks, alerts, and reports in real-time. This method of continuous monitoring is extremely important in today's information technology (IT) environment, we not only have to track down security flaws, but we also compel to understand why they happen to come up with a solution. prevent. This is why security monitoring tools in the cloud have a built-in chart export feature that shows all the metrics in detail every minute.
Information may include average response time, error rate, number of requests, bandwidth, response time, and number of users. In addition, proposed standards or limits will be pre-set in monitoring tools so that in case of a breach, notifications will be sent to stakeholders by Email or SMS.
Conclusion
It's true that small businesses using cloud services are actually more secure. Small companies often cannot afford to maintain a complete IT department, besides, the investment in infrastructure and hardware equipment is not as good as the large enterprises, let alone train them to deal with online security threats.
On the other hand, cloud service providers will often offer additional services such as multi-layered security systems, anti-virus protection, malware, flexible cloud security tools, and monitoring tools. real-time.
Not only do they specialize in keeping the infrastructure safe from hackers, but they're also available at a much lower price than you'd pay for an in-house IT team.